Rapid Business Transformation
Imagine if you could connect your SaaS, on-premise and cloud applications in days versus months. Think how empowering it would be to reuse trusted applications and extend them easily via APIs to release innovative new solutions. Now consider if you could infuse all of this with artificial intelligence. The result: you'd accelerate innovation, deliver richer customer experiences and take immediate advantage of new business opportunities.
Learn how Jitterbit has combined APIs, integration and artificial intelligence into one limitless API integration platform.
Transform Your Business with the Jitterbit API Integration Platform
Ready to Take the Next Step with API Integration?
The API Platform Powering Innovation
Drive Innovation and Accelerate Transformation Using APIs
Make the leap to API-first connectivity using the Jitterbit API platform. Whether you're simplifying existing APIs or want to rapidly create new ones, the Jitterbit API platform enables you to create, run, secure, manage and analyze all your internal and external APIs and microservices using a single born-on-the-cloud platform. And because our API and integration products run on a single platform, your APIs are free to access any application or data source anywhere, any time. You can even infuse APIs with artificial intelligence to transform your business processes. Start driving innovation and accelerating your API transformation today.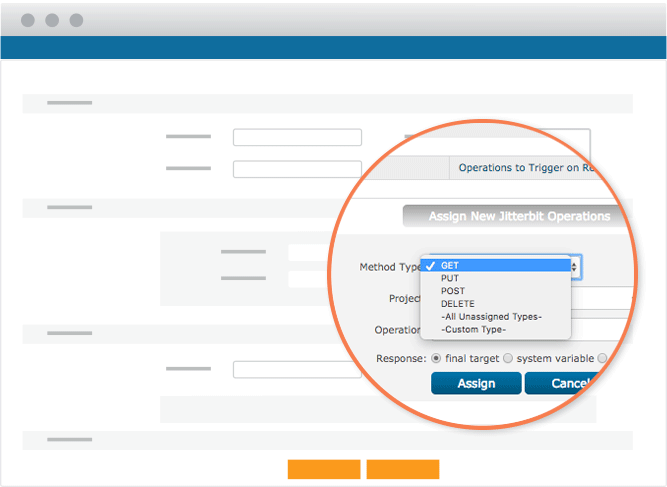 Create
Rapidly create APIs through our intuitive graphical interface.
Securely create, run, analyze APIs
Easily generate APIs or microservices based on existing data and apps
Agile development through point and click
Reuse existing code and business logic
Consume internal and external APIs
Create an API in any format including REST, SOAP, JSON, OData, etc.
Publish
Expose your APIs via enterprise-scale API Gateways.
Empower developers to publish APIs / microservices
Alerting and monitoring of API consumption
Monitor API performance and usage volumes
Optimize APIs to deliver maximum performance
Rapidly expose any application or data as an API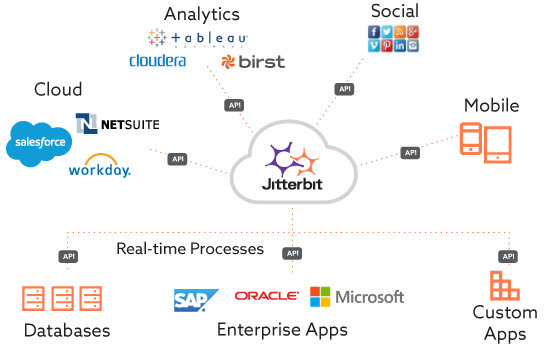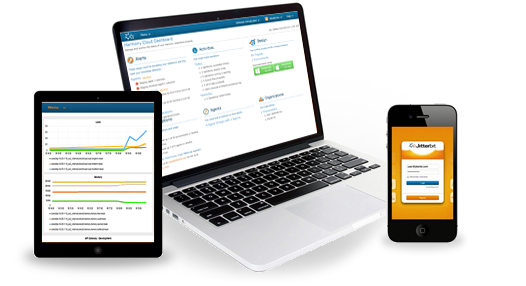 Manage
Complete API Lifecycle Management from any device.
Comprehensive monitoring and alerting of API processes
Monitor API performance and usage volumes
Manage accessibility of APIs and expose to developers
Aggregate APIs and bundle as a product
Version control APIs to adapt to evolving business processes
Apply analytics to determine consumption and performance
Real-time APIs for any Cloud, On-Premise, or Mobile app.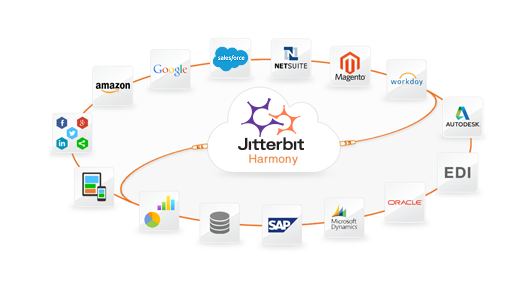 Connect Anything
Design APIs with connectors for enterprise apps with our API platform
Create a composite API from multiple web services
Expose any ODBC or JDBC database as an API
Connect via real-time or batch processing options
Watch an API get created in 2 minutes.
End-to-End Integrated APIs on a Single Cloud API Platform
The iPaaS Making Integration Intuitive
Rapidly Integrate Apps. Instantly Infuse Artificial Intelligence.
Quickly connect to thousands of applications with pre-built templates and workflows to automate your business processes. Rapidly create a 360-degree view of your business. Infuse any application with artificial intelligence, such as real-time language translation, speech recognition and product upsell recommendations, to make better decisions.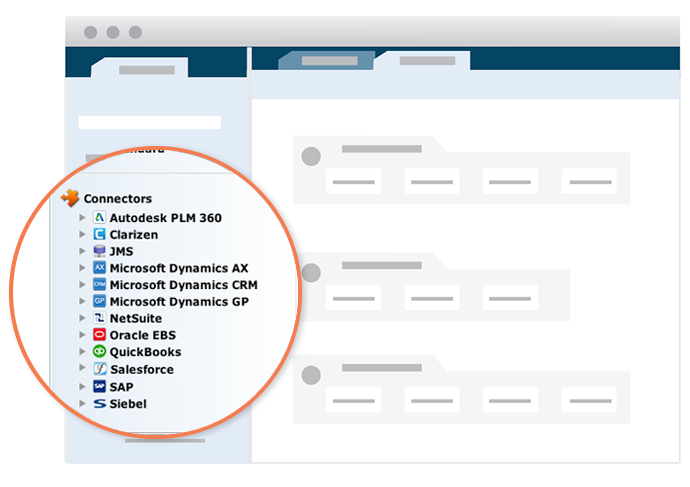 Design
Create any integration with our intuitive graphical interface.
Re-use existing code and business logic
Intuitive point-and-click connectivity
Guided experience via drag-and-drop configuration
Rapid integration using pre-built templates
Infuse any application with artificial intelligence
Deploy
Solve integration challenges on any tech stack.
Run 100% cloud, on-premise, or hybrid
Smart Agents offer security and performance
Re-use any app or code
Complete integrations in days, not months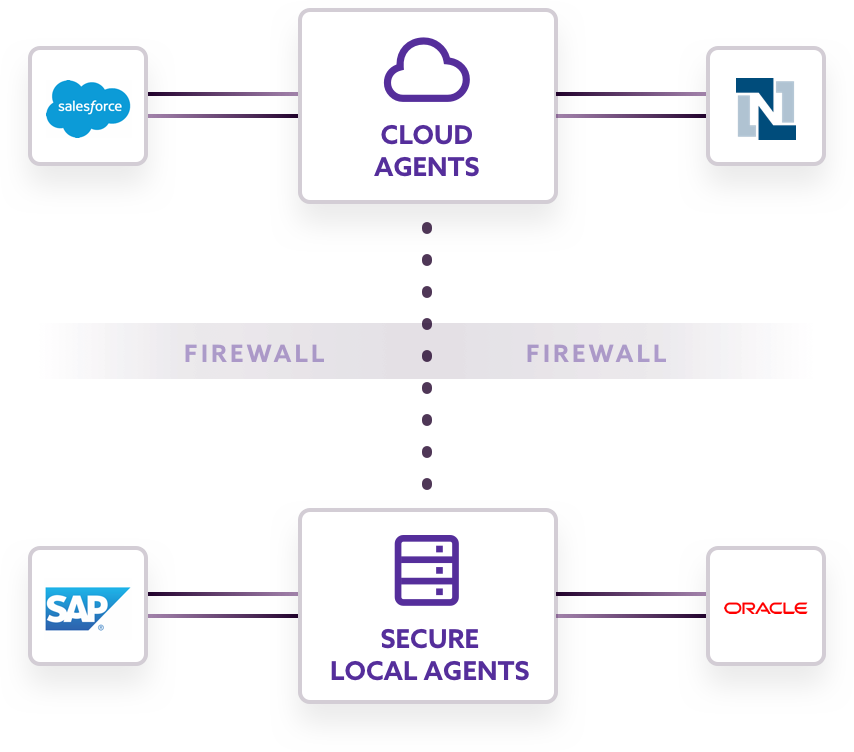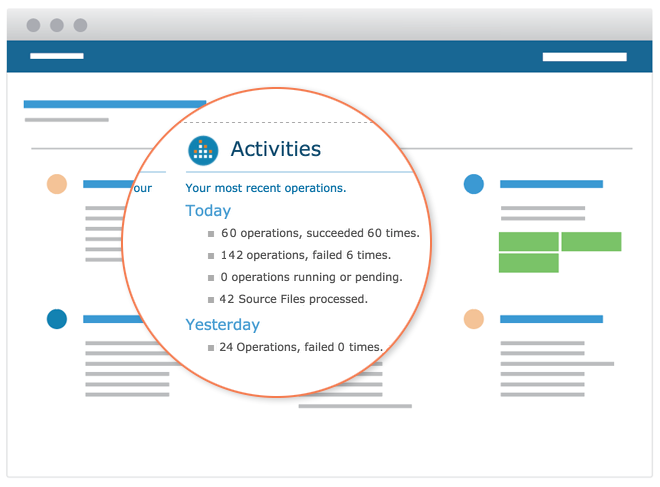 Manage
Control your integrations anywhere, anytime.
Move data securely across apps
Feed consolidated data to real-time analytics
Real-time monitoring with comprehensive alerts
Secure team permissions
Take Control.
Because integration is a strategic advantage.
Integration Solutions by Industry
A smarter approach to integration for any industry.
Every industry faces unique integration challenges, but connecting the right applications helps automate business processes, get the right data in the right place, and inform better decisions in any type of business. Hundreds of companies across every industry rely on Harmony every day to help them achieve more than they thought possible. Here's a glimpse into how we help our customers take a smarter approach to their business using integration.
Integration Solutions by Role
A smarter approach to integration for any role.
Your job is hard. Apps should make it easier. Find out what Jitterbit solutions can do to eliminate data duplication, automate processes, and get the right information in your hands so you can excel at your job – not just at managing apps.
Contact Us
NetAx Bilişim ve Danışmanlık Hizmetleri Tic. Ltd. Şti.
İSTANBUL ÜNİVERSİTESİ AVCILAR YERLEŞKESİ TEKNOKENT ARGEM BİNASI 2. KAT NO:226 AVCILAR/İSTANBUL